Welcome to Alpesports
Ski hire store Alpe d'Huez
Based on 32 review
Address
80 rue du Pic Blanc - Rond-Point des Pistes Rond point des pistes, DMC, ESF grandes rousses, 38750 Alpe d'Huez
Rnd Pt des Pistes
Hours
Monday-Sunday : 08:30-19:00
Store access
In the heart of the resort, Alpesports is ideally located close to the ski slopes and ski lifts.
Close to amenities, you'll find everything you need at Alpe d'Huez.
The whole shop team is waiting for you to hire your ski equipment.
Welcome to our Alpesports shop !
Discover our latest equipment and top brands for your ski holiday. Our shop offers a wide range of ski and snowboard equipment for hire for all ages and all levels.
All our equipment is carefully maintained to ensure that you have quality equipment all season long.
Our team of specialists is on hand to collect your ski hire equipment from Alpe d'Huez.
See you soon and we look forward to seeing you on the slopes !
View the trust certificate
Review subject to verification
Calculated from 32 customer reviews
The Pre booking process asks that you enter your fitting/size details. However , on the day it seemed that the guys simply didn't check the requirements and asked us for our sizing. I was hoping everything would be ready and it would be a case of final Checks - in and out. Other than that it was great experience with drop off being excellent. No issues recommending this store.
MANDEEP
Easy to use website
Sophia Joan
We enjoyed renting from this shop. The staff was very helpful. The equipment was great and if there were any issues they were quick to fix it or give new equipment. Would definitely recommend renting from here. The location was also very convenient.
Free cancellation
Cancel your booking up to 24 hours before your 1st day of skiing.
5% off with Decathlon
Get an extra 5% off with your DECATHLON card
Top products
Ski with equipment from the leading brands.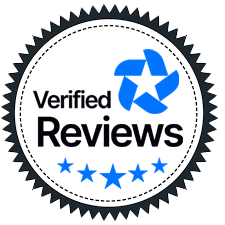 Customer reviews
You have trusted us for 17 years!